Our Infrastructure Operation Center is supporting you in your day-today-tasks in your datacenter operation – regardless whether you are operating it in-house or at a provider location. We are flexible in integrating us into your structures and to shape with you optimized IT processes for your IT organization. 
We are using cloud services from ServiceNow to implement all necessary processes for a professional IT operation based on the ITIL standard. In case that you want to ServiceNow in your own environment, we are happy to help you implementing it together with one of our partners.
Use our services as an extended workbench or as a partner that takes over responsibility for a complete service. You can contact us therefore via phone, mail or an internet portal, customized to your needs.
The offered services of our infrastructure operation center are: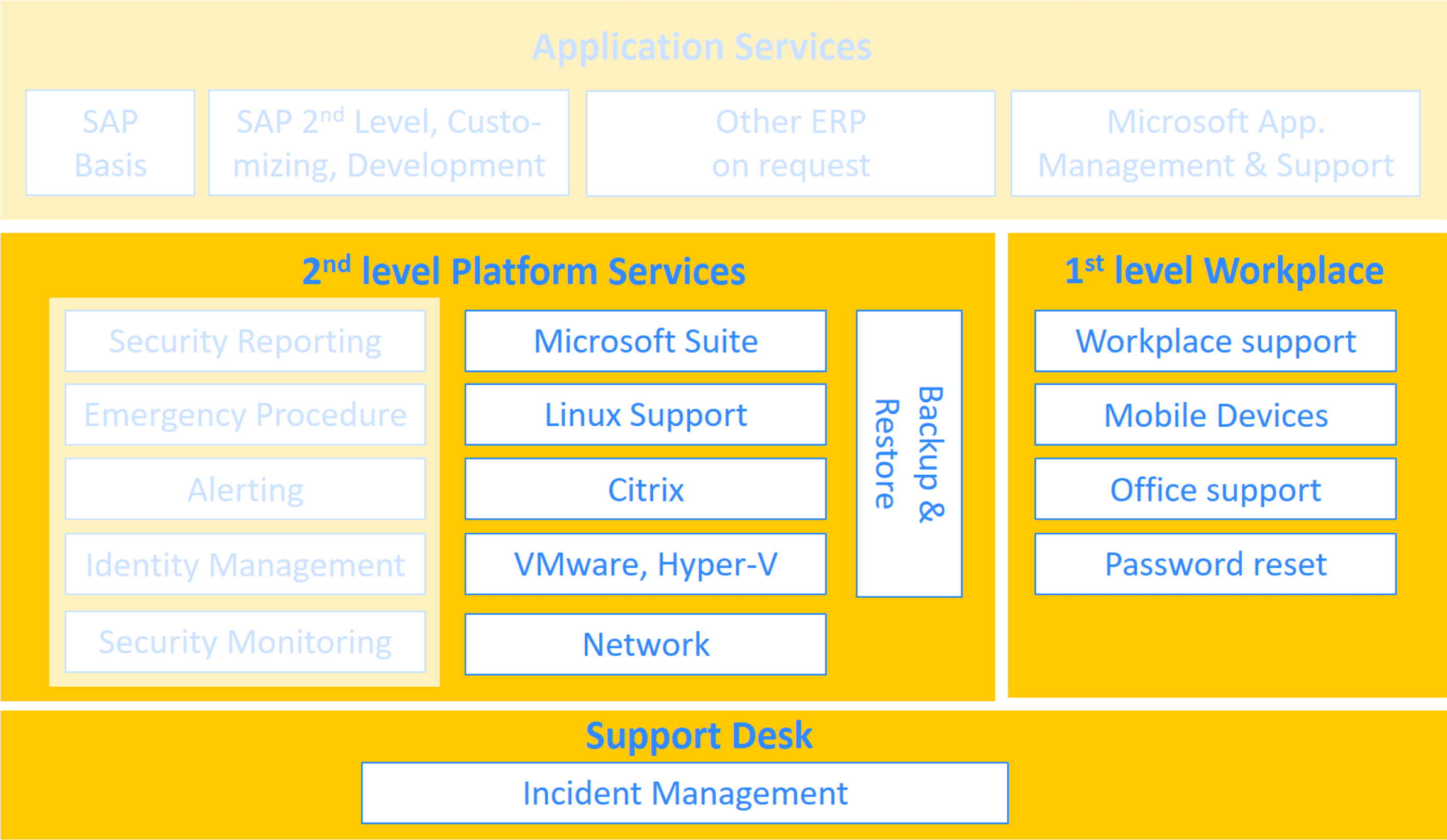 Our operations team is located in our service center in Barcelona, located in a country that implements all data protection rules of the EU and enhances them with their own data protection legislation. This is an important aspect when choosing a solution provider, because the employees are working in this framework and are underlying the associated laws. Your data remain in dependency of your security requirements within the environment you have chosen. Either in your own datacenter or hosted at a datacenter of your choice. Our solution does not require to relocate your data. But you are still planning to relocate your datacenter, too? We will support you in choosing the right provider of your needs.
You would like to know more about our concept? Please follow this link